Riz Khan - Global food justice
With more than one billion people around the world considered overweight, why are so many others still starving and struggling to fill their plates?
Rising food prices and economic hardship are making it harder for the global poor to feed themselves.
And as multinational corporations flood markets around the world with mass-produced foods, local farmers are being pushed out of business, leaving consumers with even fewer options.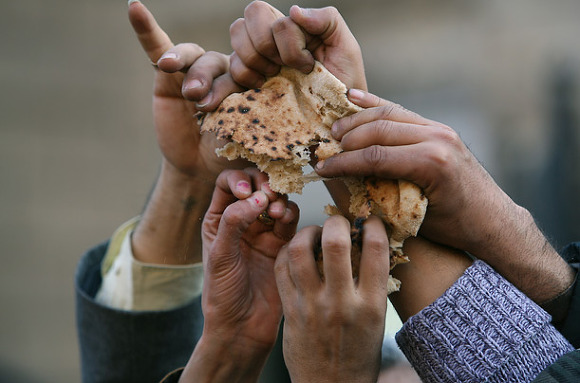 Many populations attracted by convenience and cheaper prices are transitioning from locally grown food to less nutritional and processed ones, leading to rising rates of obesity.
On Thursday's Riz Khan show, we ask: What can be done to make the global food system more equitable? Riz speaks to Raj Patel, author of Stuffed and Starved: The Hidden Battle for the World Food System and The Value of Nothing: How to Reshape Market Society and Redefine Democracy.